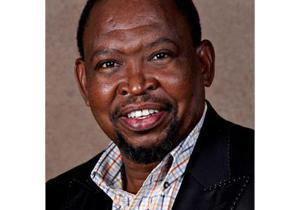 Newly appointed Minister of Finance, Mr Enoch Godongwana will table the MTBPS on the 4th of November at 14h00. The MTBPS sets out the policy framework for the Budget that is presented every February, updates National Treasury's economic forecasts, adjusts the budgets of government departments and makes emergency changes to spending.
The minister faces a tough challenge to balance the books. South Africa was facing an uphill battle prior to the pandemic and has pretty much exhausted all avenues of emergency funding to help the man in the street survive.
At the recent National Investment Dialogue, the Minister presented a speech titled "Investment Challenges and Opportunities in South Africa and The Continent" . To give you some insight as to his thinking, we summarise his speech below:
At the center of our country's economic reconstruction and recovery plan is the goal of building a new, fast growing, more inclusive economy; propelled by greater levels of public and private sector investment.
The plan envisages new investments in energy; water and sanitation; roads and bridges; human settlements, health, and education; digital infrastructure and public transport. We also need investment particularly domestic investment.
Critical to that conducive environment are the necessary structural reforms that we must implement.
First among these is the reform of our electricity supply industry. Since 2008 we have spent most of our time trying to fix ESKOM, without fixing electricity supply. It is my considered opinion that the electricity supply industry must be completely overhauled, and we must reduce our dependency on Eskom.
The second issue is what we are dealing with in so far as the issue of the spectrum. It is a matter which has been a problem because for more than 12 years, we have had 11 Ministers each with his or her own policy and undermining the need for auctioning spectrum and making cheap data available to the economy.
The third area is to follow global trends on greening our economy, and again we should not anchor this on Eskom's reforms. There must be a national effort to green this economy.
Fourthly is the need to improve our logistics capacity.
Fifthly is the need to pay attention to the generally the cost of doing business in South Africa.
The regulatory burden has got to be changed!
The minister is certainly making the right noises. It will be interesting to hear what he has to say on the 4th of November. We will keep you informed on his speech and other developments in this regard.