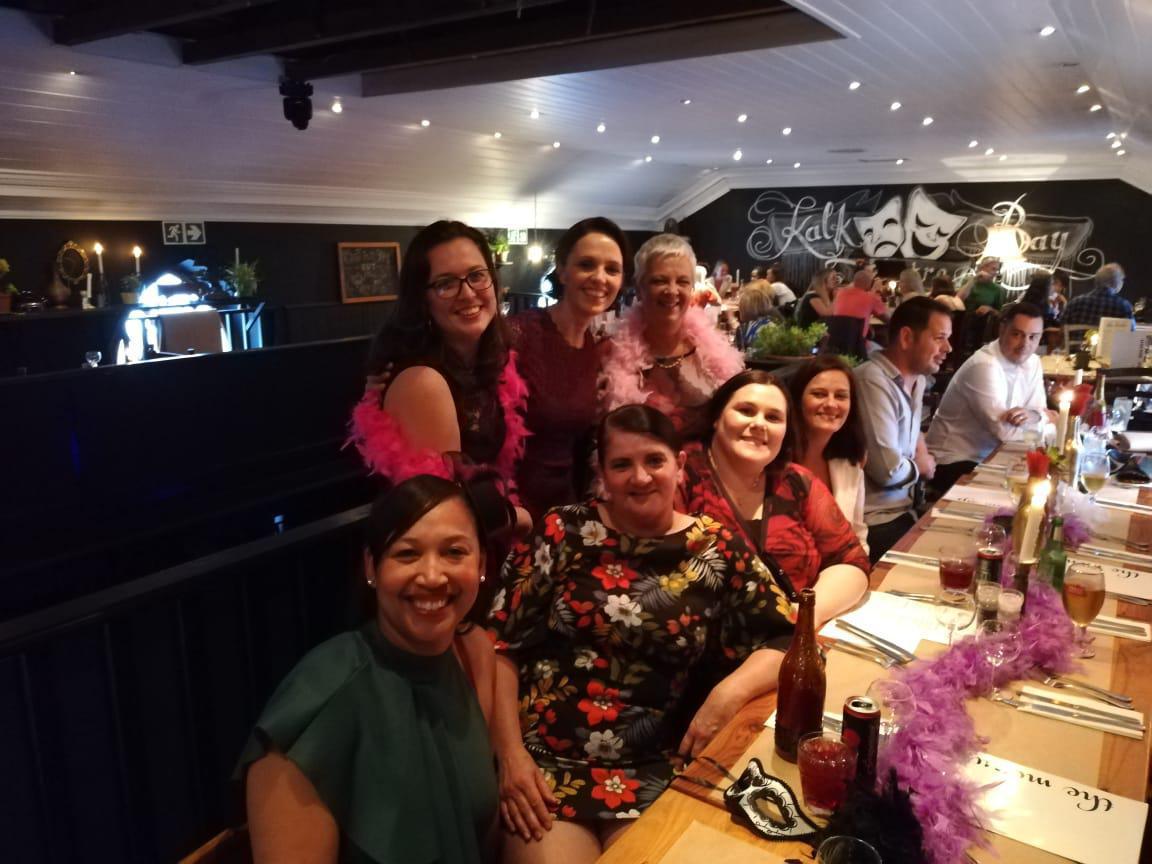 What a great evening we had for our year end function for 2018. We decided to take the team out to the popular Kalk Bay Theatre in Kalk Bay, Cape Town to watch the new Followspot Production: Bijou.
Dinner was a treat with table mezze platters followed by steak or a pasta and lastly the most delicious caramel cheesecake or chocolate mousse. The show after was fantastic with some great comical, singing and dance routines.
Thank you for the treat and here is to a great 2019.