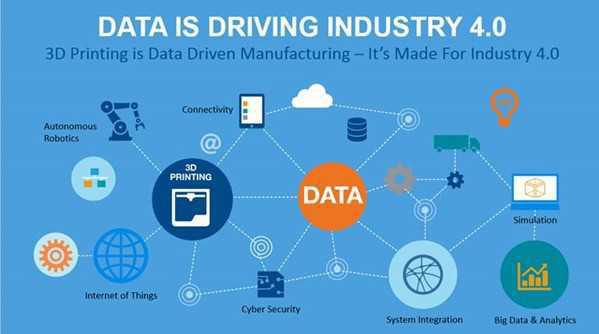 Industry Ministers from BRICS countries recently signed a declaration on the implementation of the Digital Industrial Revolution (DIR). South Africa's Trade and Industry Minister Rob Davies said he and his counterparts had discussed issues of skills development and capacity building for the fourth industrial revolution or DIR.
"We adopted a declaration. The gist of it is that we have been talking about partnerships within BRICS to prepare us all for the fourth industrial revolution and to ensure that the benefits of this are widely defused and they outweigh the risks and downsides"
The Fourth Industrial Revolution is the fourth major industrial era since the initial industrial revolution of the 18th century. It is characterized by a fusion of technologies that is blurring the lines between the physical, digital, and biological spheres. It is marked by emerging technology breakthroughs in a number of fields, including robotics, artificial intelligence, blockchain, nanotechnology, quantum computing, biotechnology, The Internet of Things, 3D printing and autonomous vehicles. It is disrupting almost every industry in every country. The breadth and depth of these changes herald the transformation of entire systems of production, management, and governance.
The fourth wave of the industrial revolution is expected to see the heavy implementation of several emerging technologies with a high potential of disruptive effects. If are a key decision maker in your business, it is imperative that you build forward looking strategies into your business plan that deal with potential disruption to your existing business model.