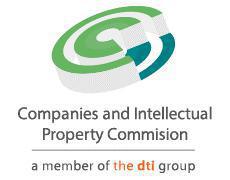 The ease of doing business and particularly reducing the regulatory burden for businesses received a boost with the launch of Companies and Intellectual Property Commission (CIPC's) Extensible Business Reporting Language (XBRL), a Digital Financial Reporting Solution at the Johannesburg Stock Exchange (JSE) in Sandton. The system will allow companies to file Annual Financial Statements using this mechanism and the data could be shared across the regulatory spectrum for multiple purposes. Speaking at the launch of the XBRL, the Minister of Trade and Industry, Dr Rob Davies said while there are many challenges with the Fourth Industrial Revolution, it does offer the possibilities of improving governance.
According to Davies, the Extensible Business Reporting Language (XBRL) will align the submission of annual financial statements with that of the global reporting standards for businesses. The programme will also mitigate the administrative burden on businesses when reporting financial information to government for regulatory compliance.
The Companies and Intellectual Property Commission (CIPC), Advocate Rory Voller said XBRL will assist companies with filing annual financial statements to egress from PDF reporting format, to a structured format.
"By using XBRL, companies and other producers of financial data and business reports can automate the processes of data collection. This will ultimately reduce the burden of multiple submissions by different regulators. We are satisfied with the results and believe the system offers users long-term benefits, especially if they integrate it with their back-end systems," said Voller. Voller noted that XBRL reporting applies to about 100 000 qualifying entities in South Africa.