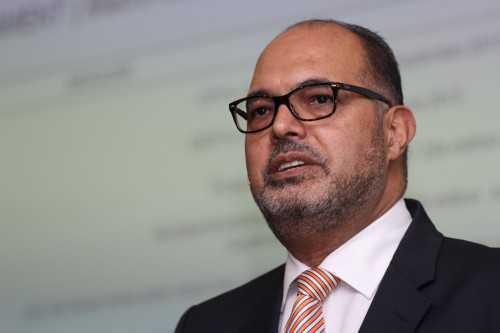 President Cyril Ramaphosa has appointed Mr Edward Kieswetter as the Commissioner for South African Revenue Service (SARS) with effect from 1 May 2019 for a term of five years. This appointment flows
was guided by the recommendations of the Commission of Inquiry into Tax Administration and Governance by SARS chaired by retired Judge Robert Nugent. The National Treasury is confident that the process undertaken has integrity and all necessary disclosures were made and no conflicts of interest have been identified throughout this process.
Mr Kieswetter emerged as the strongest candidate, based on his past experience as Deputy Commissioner for SARS between 2004 and 2009, and his subsequent track record of transformative leadership and his experience of turning around a large institution. During his tenure at SARS, Mr Kieswetter established the Large Business Centre and High Net Worth Individual Unit, leading to both compliance and revenue collection improvements. As Group Chief Executive of Alexander Forbes Group Holdings, he achieved a significant turnaround of the group, with particular attention to governance, integrity and restoring the group's reputation.
The business community at large is of the opinion that Mr Kieswetter has the experience, integrity and skills required to turn SARS around by restoring revenue collection, redirecting operations toward innovation, developing future leaders for the organisation, and restoring SARS' credibility and integrity.
We can expect a shakeup in the enforcement of compliance going forward. If you are concerned that your tax affairs are not in order please feel free to contact us for professional advice in this regard